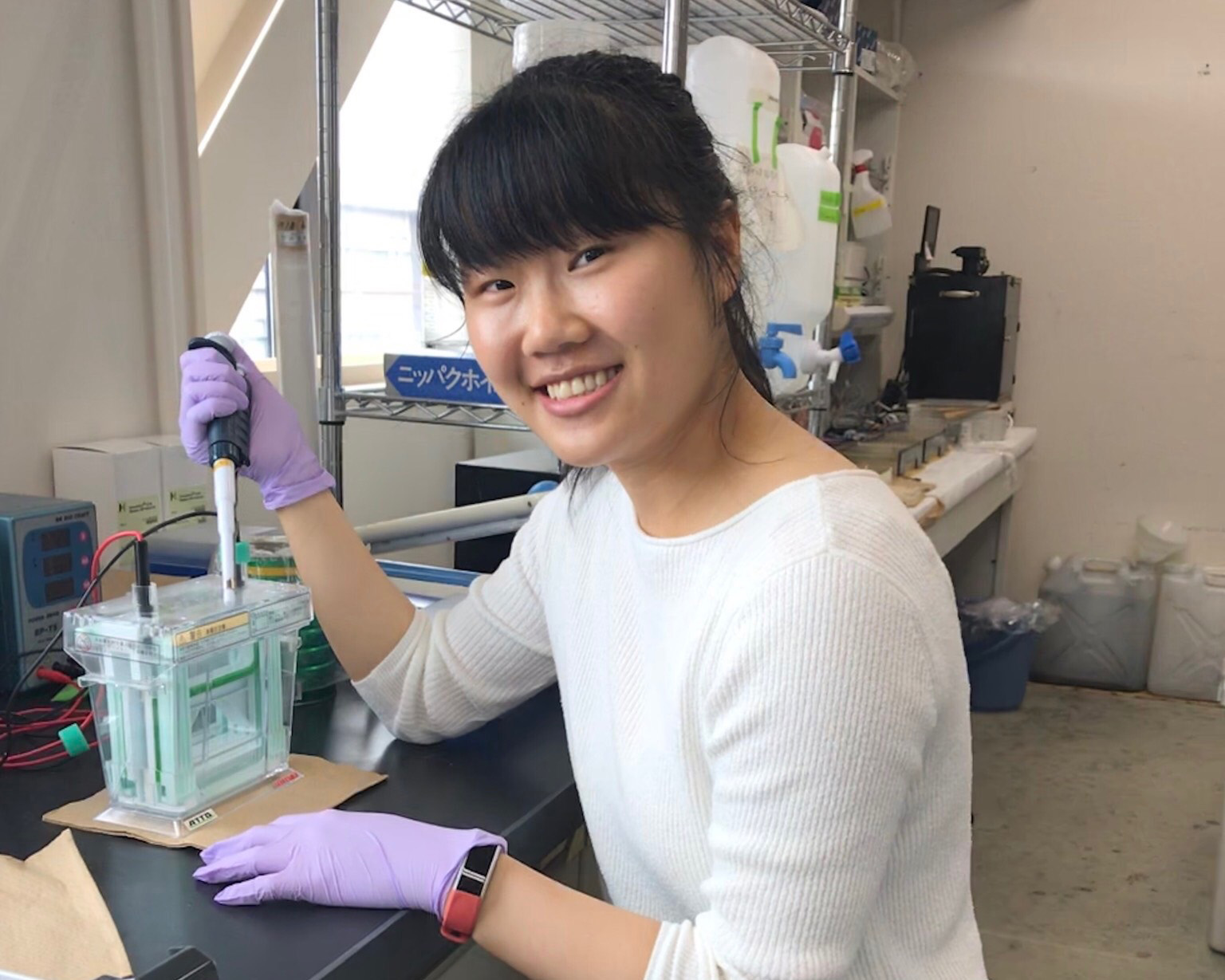 When Madalina Benea, Angie Hu, Megan Lam and Susan Liu first applied to the Amgen Scholars Program, they never could have imagined the opportunities in store for them. But after spending the summer conducting research in Japan, the four undergraduate students are happy to reflect on their time abroad.
"The experience changed my world view," says Hu. "I was blown away by how much opportunity I had to learn and participate in research projects, but I was also so grateful to experience a new way of life."
For each of the students, the program didn't just enhance their appreciation for scientific learning. In immersing themselves in a new culture, they achieved a more personal sense of growth.
"I was excited to explore the broader scope of what science is, and the specialties that I had never considered before," says Lam. "I also learned so much from the other students about their own interests and cultures."
Benea, Hu, Lam and Liu were among 340 students admitted to the prestigious program in 2018, which aims to inspire the next generation of innovators. The initiative provides undergraduate students with hands-on summer research opportunities at premier educational and research institutions around the world. There, participants receive mentorship from world-renowned scientists and deepen their understanding of medical biotechnology through cutting-edge research.
Students of the University of Western Ontario (UWO), University of Calgary, UWO and Princeton University respectively, Benea, Hu, Lam and Liu agree that their time in the Amgen Scholars Program offered them one-of-a kind scientific experiences.
"Amgen Scholars offered us the opportunity to learn how to be successful in a lab – tackling complicated questions while navigating differences in language and culture," says Liu. "The program encouraged a spirit of treasure hunting, so helped us explore new ideas of what science is, and how that applies to our careers and life experience to come."
In 2019, the University of Toronto hosted the first Canadian Amgen Scholars Program. The Asia Amgen Scholars Program was also extended to include four locations, including Kyoto University, the National University of Singapore, Tsinghua University, and the University of Tokyo.
"I was hesitant about the competition at first," she said, "but am so glad I gave it a shot. I never imagined just how much learning I would do – about both science and other people."
Supporting the Amgen Scholars Program since it launched in 2006, the Amgen Foundation will commit more than $21 million to the Amgen Scholars Program through 2022, totaling a $74 million investment over 16 years. To learn more about the project, please visit its website.