Amgen believes in the transformative power of science to bring the benefits of biotechnology to more people than ever before.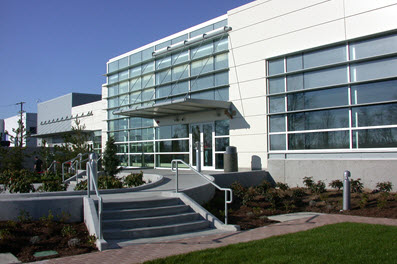 One of Canada's Top 100 R&D spenders, Amgen Canada is committed to furthering the innovative research sector in Canada. On an annual basis, Amgen invests approximately CAD $70 million into R&D in Canada—with a third of that spend creating high value science jobs for Canadians; a third supporting research studies and Chair/Fellowships, and a third on other scientific activities—such as advisory boards, congresses and publications—and on building research infrastructure in Canada.
Amgen BC's Innovative Technology
Amgen has six research and development facilities around the world, one of which is located in Burnaby, British Columbia. Amgen's Canadian research facility in Burnaby plays an important role in contributing to a 25-year Canadian legacy as a global leader in the identification, isolation, production and use of human proteins as therapeutic agents.
Amgen BC's research centre is a custom-built, state-of-the-art laboratory, incorporating novel, proprietary technologies to isolate, develop and produce potential medicines. This world-class biotechnology lab enables Amgen BC to produce superior research results that translate into better therapeutic treatments.
Key to Amgen BC's leadership in biotechnology is its focus on advancing Amgen's most promising, innovative, potential new therapeutics into clinical studies, while significantly expanding the organization's understanding of the underlying causes of diseases.
Amgen BC's cutting-edge XenoMouse™ technology produces human antibodies that can be refined for therapeutic treatment. The complementary XenoMax™ process and proprietary SLAM technology accelerate the identification of best potential research candidates and the isolation of individual cells for further study. These progressive research tactics mean Amgen BC identifies the most promising antibody candidates far earlier in the research and development timeline than before.
Clinical Trials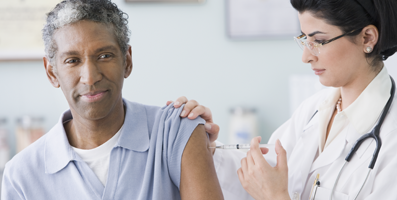 Amgen Canada conducts a significant number of clinical trials with leading academic research institutions, hospitals, and clinics throughout Canada. Amgen Canada's Development Operations team, working with colleagues around the world, participates in Amgen global clinical programs spanning phases 1–4 in nephrology, oncology, hematology, inflammation, bone health, cardiology, metabolic disorders and neurology. Since 1994, more than 15,000 patients have enrolled in Amgen clinical trials in Canada. Since 1994, approximately 17,000 patients have enrolled in Amgen clinical trials in Canada. Currently, more than 400 Canadian subjects are participating in some of the 35 active trials at over 150 centres across Canada. Those centres include major teaching hospitals as well as community-based sites. A complete list of Amgen's clinical trials can be found on www.clinicaltrials.gov
Learn About Amgen's Global Research and Development Strategy