Her Health first sheds light on women's health issues – specifically those that are among the most pressing today including bone health, heart health, and cancer. Learn more about some surprising findings from our survey of women on their awareness of health issues and barriers to action; get health information and tools to prioritize your health; and then share what you've learned with women in your life so that each woman feels empowered to put her health first, and can encourage other women to do the same.
Cardiovascular diseases are the leading cause of death globally. In 2019, it was estimated that almost 18 million people died from cardiovascular diseases. Of those estimated 18 million cardiovascular disease deaths, 85% were due to heart attacks and strokes. The good news is – most cardiovascular disease can be prevented with lifestyle and behavioral changes.
Heart Health Survey Results
A recent survey in Canada revealed some unexpected findings about how women view heart health and the challenges that they face: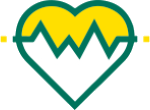 Heart health conditions are the leading diagnosed conditions among Canadian women surveyed across age groups 45 and older.
Even though most women in Canada have not had a cardiac event, just over one in three (45%) identified some level of concern about heart disease, particularly among those 45+.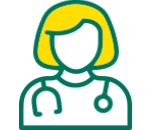 Despite it being one of the leading health concerns among surveyed women, very few are talking to their doctors about it.
Some women don't talk to their doctors about cardiovascular disease because it's not something they are concerned about (30%) or they don't know enough about it to have a conversation (11%).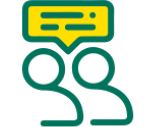 Women use their social circle to talk about their general health and well-being.
Women ages 40 years or older typically have social circles which include those who have experienced heart disease or suffered a cardiac event. More often than not (71% of the time), women are talking about health with those in their social circle.
Heart Health Resources