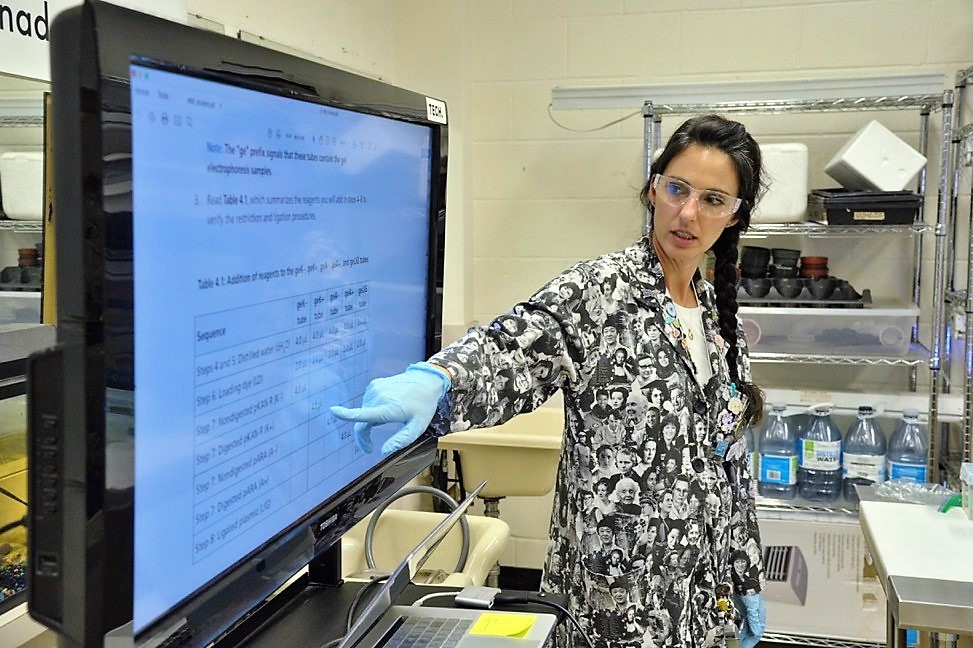 Biochemist Nicole Anthony knows the importance of laboratory experience. As an undergraduate student, she was tasked with an independent study project that involved significant research work. The only problem: Anthony hadn't been trained to work with lab equipment. She didn't know whether she had the necessary experience to make it as a researcher, and she faced an uphill battle in completing the project.
But complete it she did. Today, Anthony is a Prime Minister's award-winning secondary school teacher with a master's degree in molecular biochemistry, but she never forgot the anxiety of that independent study project. With her new initiative, she's ensuring that a new generation of future STEM students won't have to face the same challenges. Her interdisciplinary biotechnology course, hosted by Toronto's John Polanyi Collegiate Institute, is among the few programs in Toronto dedicated to giving high school students the lab experience they'll need to complete their science education. And the Amgen Biotech Experience (ABE) an international program funded by the Amgen Foundation and led by the University of Toronto Mississauga in Canada, further helps empower this high school teacher to implement real-world biotechnology labs in the classroom, inspiring scientific curiosity.
Offering an introduction to the core concepts of biotechnology, the ABE gives high school STEM students the opportunity to use professional equipment under supervision from experienced educators. Launched in 1989, the program has served over 700,000 participants around the world. Anthony says the ABE was crucial to making her program accessible for her students.
"I am grateful for programs like ABE, as it makes subject matter that can be daunting for students easy to access," she wrote in a statement. "I am really drawn to biotechnology as a field because it's something extremely relevant with how fast the technology is developing."
This investment in science education comes at a time when the biotechnology industry is working to close knowledge gaps in its workforce. As a result, Anthony says, early education and support are more important than ever.
Anthony will continue to teach her biotech course, along with lab support from ABE, in the 2018-19 school year. It's just another step to ensuring every student has the tools they need to feel confident within research environments.