February is Heart Month, a time to bring attention to the importance of cardiovascular health, and what we can do to reduce our risk of cardiovascular disease.
Heart disease affects approximately 2.4 million Canadian adults according to 2012/2013 data, and is the second leading cause of death in Canada. High levels of low-density lipoprotein cholesterol (LDL-C), or "bad" cholesterol, can increase risk for heart attack.
However, according to a global Amgen survey that evaluated worldwide heart attack survivors' over the age of 40 perceptions and awareness of the connection between cholesterol and cardiovascular (CV) events, 56 per cent of respondents in Canada do not consider high cholesterol to be a chronic condition requiring long-term management and care.
The survey's findings show that while heart attack survivors are proactively trying to improve their cardiovascular health by being mindful of what they eat, monitoring their blood pressure and their cholesterol, and being conscious of their weight, 24 per cent of them believe high cholesterol has little to no impact on their risk of having another heart attack.
In fact, only 48 per cent of heart attack survivors know both their current and target cholesterol level; and of survivors living with high cholesterol, 88 per cent do not consider it to be a leading risk factor for another event.
Unfortunately, cardiovascular disease remains one of the most significant health challenges in Canada. This Heart Month, talk to your doctor about how you can improve your heart health and reduce your risk of life-changing CV events.
An infographic of Canadian survey results is included below.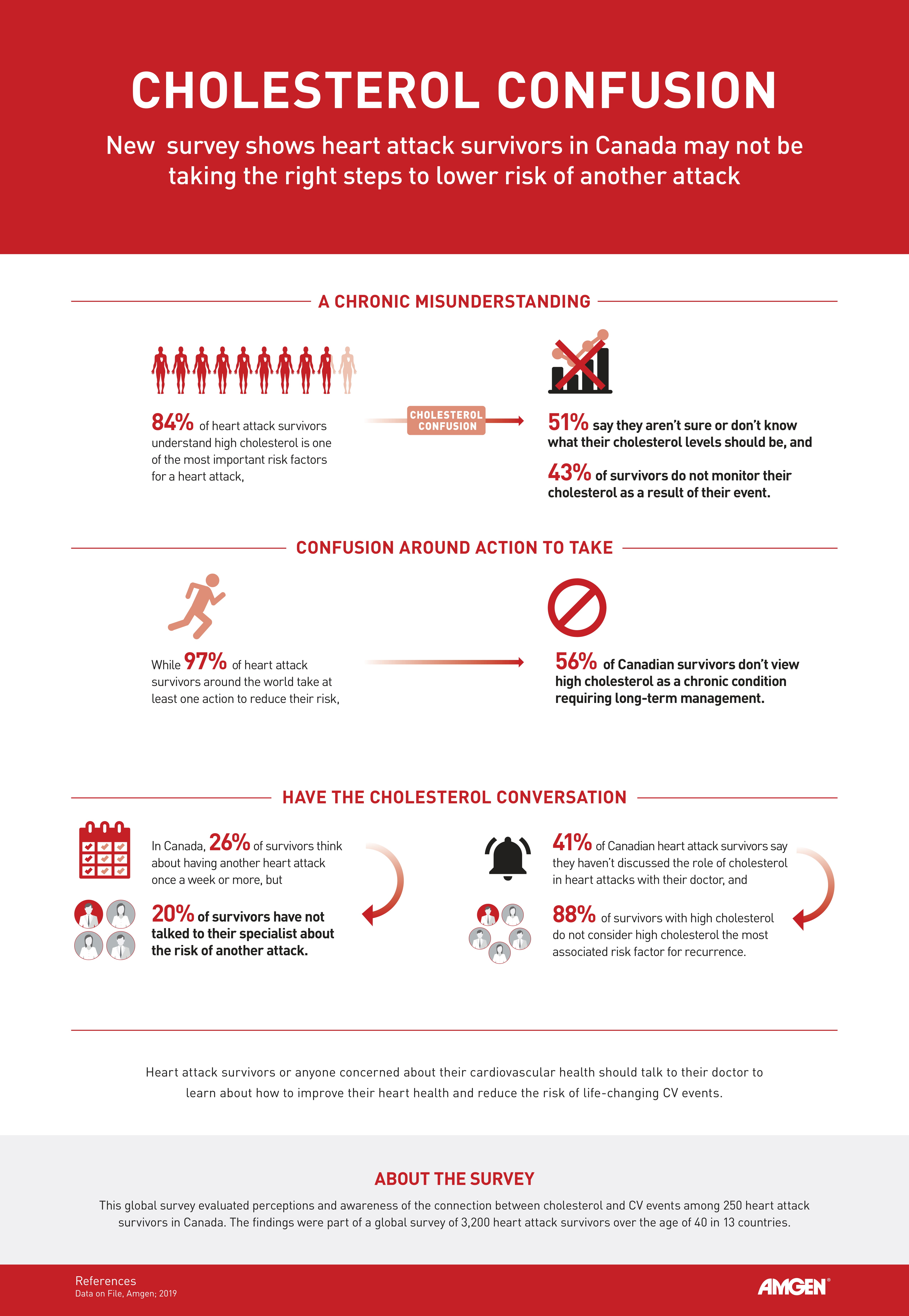 ---