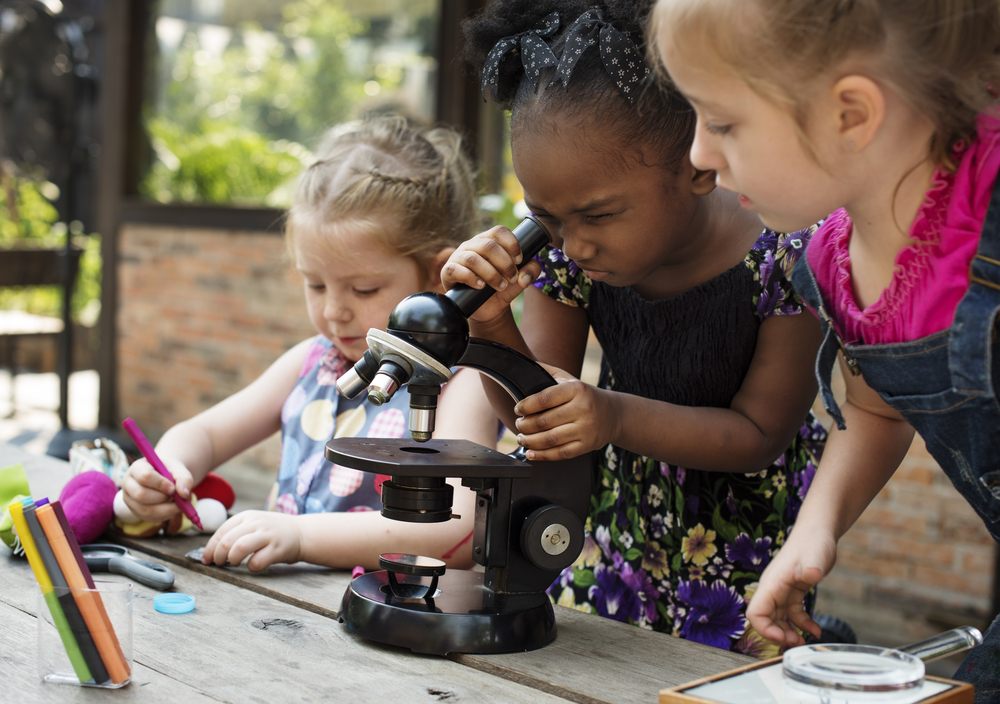 From a very young age all the way to their teenage years, young people express boundless enthusiasm for their hobbies. With many popular hobbies based in science and math, such as Minecraft or Lego, encouraging our youth to explore their interests could mean that one day their favourite pastime evolves into a dream career in science, technology, engineering and math (STEM).
It's clear that parents recognize the value of STEM. A 2015 research report from Let's Talk Science and Amgen Canada revealed that 70 per cent of parents feel that STEM education is important regardless of whether a student goes to university or not. As a parent, why not help your child discover the possibilities that await them?
Not sure where to start? You're not alone. In the same report 29 per cent of parents admit they rarely or never raise the subject of taking optional science courses with their children, despite two-thirds of them (67 per cent) agreeing that it's important for their children to participate in science and math education until the end of high school.
Here's what Amgen Canada's Leann Sweeney has to say about children and STEM:
"As a parent of two children, aged 12 and 15, a scientist with degrees in health sciences from the University of Western Ontario and McMaster and an executive at Amgen Canada, I understand the importance of science education. After I graduated from university, I followed a less traditional route, applying my science learning to a career in sales and marketing. This has enabled me to better understand the different career paths science learning offers. It also helps me talk about the benefits of science learning with my children.

For me, I start by knowing my child's favourite subjects in school, what they talk about or do with their friends or what topics they gravitate towards in books and online. I try whenever possible to foster their curiosity by encouraging questions like why? And how come? Believe me, I do not have the answers. Instead I send them on a search for the possibilities and encourage them to rationalize and make judgements regarding the most plausible answer. There are so many amazing opportunities, and as parents, I believe we have an important role to play in helping our kids make informed choices when it comes to their education and future and to continue to keep their options open. The world as I knew it has changed dramatically and the world as they see it today will do so at an even more rapid pace. The best thing I can do as a parent is to encourage them to gain the best suite of skills and capabilities – STEM education is a critical component.

It's clear that Canadian parents have significant influence on their children when it comes to choices they make about their education pathways and it is vital we use this influence. I talk to my children early and often. We have regular conversations about why science learning is important and I emphasize that such an education can provide benefits not only throughout school but also in their everyday lives and even in future jobs and careers."
The encouragement of parents can go a long way in helping our kids understand how to keep their options open. This can help positively shape and support their decisions and help them become informed and responsible citizens, and achieve success in their lives.
We created the following infographic as a fun tool to help start a conversation between parents and kids about exploring potential career path opportunities powered by STEM learning.