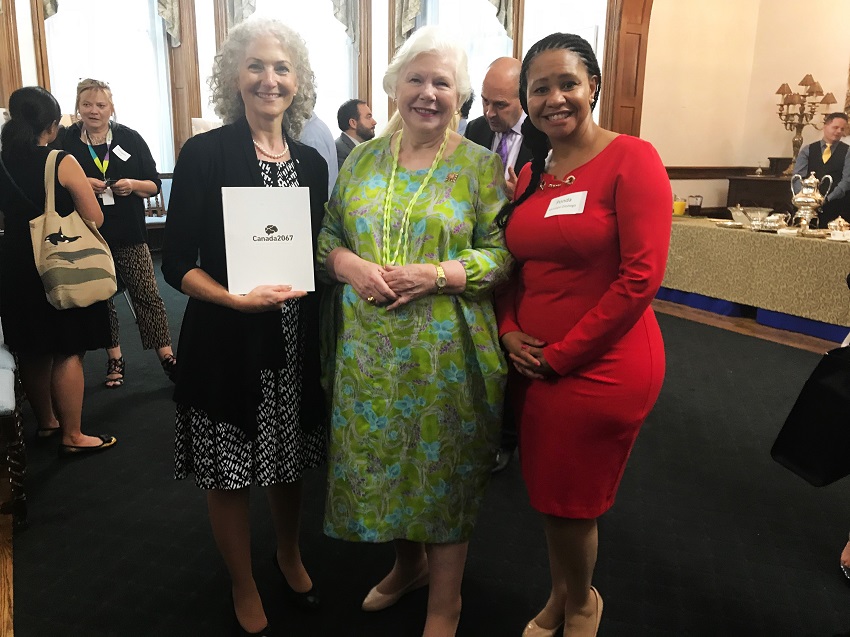 Seeking to promote STEM learning for Canada's five million youth, Let's Talk Science launched its Canada 2067 Learning Roadmap with a reception at Queen's Park on Sept. 6. The Hon. Elizabeth Dowdeswell, Lieutenant Governor of Ontario, hosted the release of the framework, which advocates for "a multi-pronged 'made in Canada' approach to developing a national vision and objectives that can be used by diverse stakeholders to guide their efforts that support youth development."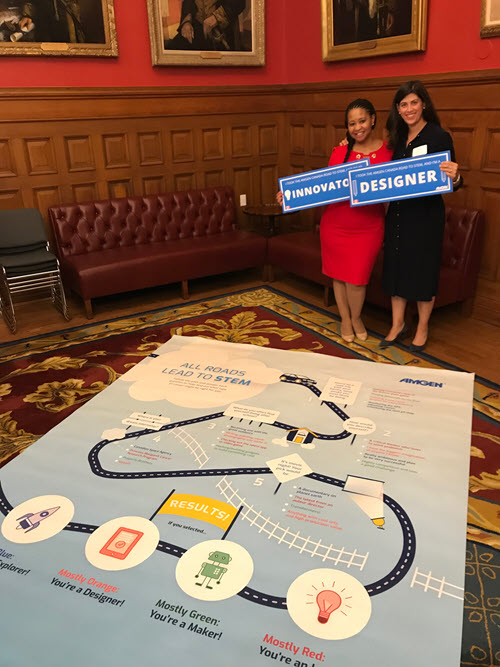 Activities included a virtual reality presentation that showed a 360-degree career video, as well as the "All Roads Lead to STEM" challenge, which encouraged participants to find their ideal career path. Each of these interactive displays promoted the importance of national discussions about the future of STEM learning.
As a founding partner of Canada 2067, Amgen Canada was proud to be on hand for the launch of the Learning Roadmap. Amgen Canada Executive Medical Director Dr. Ponda Motsepe-Ditshego and Government Affairs Director Kim Furlong attended the event to engage with stakeholders on the future of science education in Canada.
As a not-for-profit organization dedicated to promoting science education, Let's Talk Science provides learning programs and outreach across Canada. Its services engage children, youth, and educators. Amgen Canada is proud to partner with Let's Talk Science on a range of STEM initiatives.