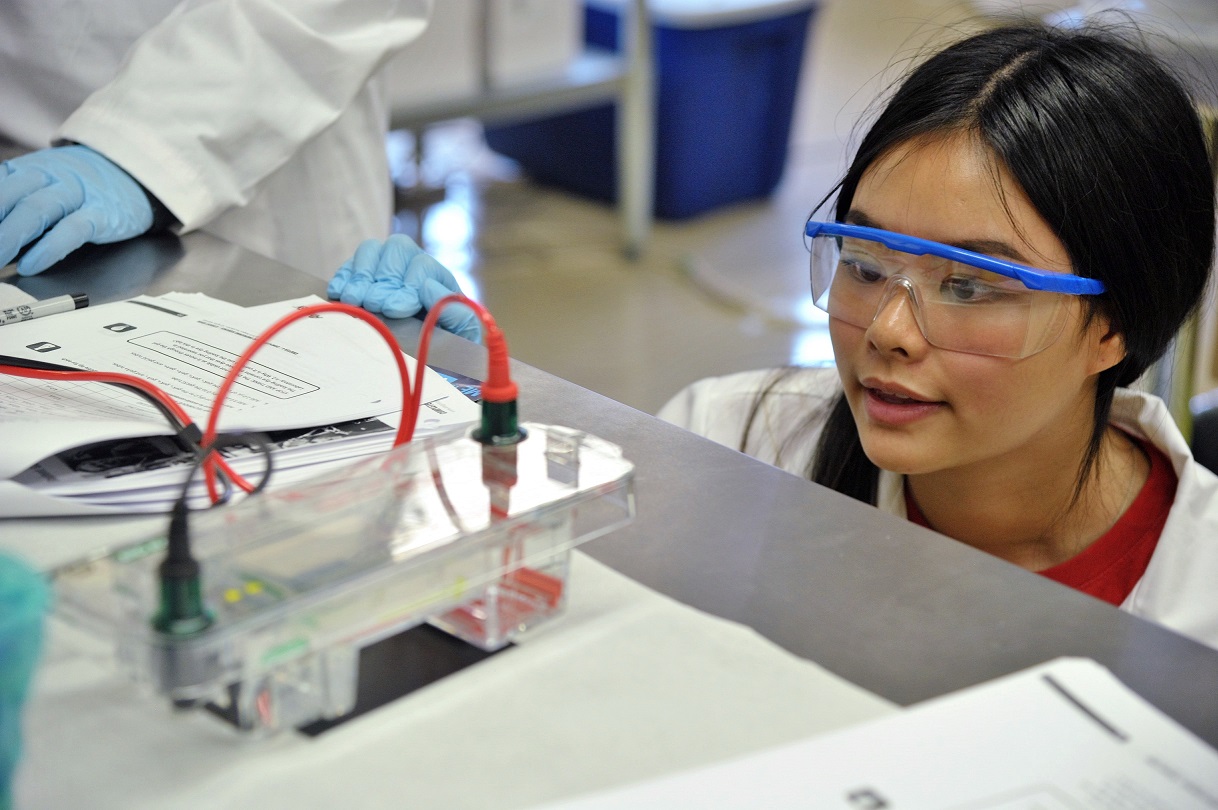 The future of STEM is also the future of Canadian society. As more industries require professionals versed in science, technology, engineering and math, STEM education is becoming all the more important. In an effort to encourage the next generation of science innovators, the Amgen Foundation and the University of Toronto Mississauga (UTM) have partnered to bring the Amgen Biotech Experience (ABE@UTM), a hands-on introduction to the biotechnology field tailored for high school students to Canada.
Overseen by UTM associate professor of biology and chemistry Voula Kanelis and UTM biology professor Steven Chatfield, ABE@UTM allows participants to get a head start on the kinds of lessons typically taught in undergraduate biology courses. It provides free access to professional equipment and trains teachers to impart core concepts that will serve students in their postsecondary education. More than 2,500 Canadian students have participated in the initiative since it launched in 2017, and 53 teachers from 44 schools across seven Ontario school boards have participated in training to date.
"These kids are doing sophisticated experiments of the kind that we did in our undergraduate teaching labs in third-year biology," Kanelis said in a UTM release. "The students build their science knowledge and skills, they get to have a lot of fun, and it's at no cost to them."
Delivered over the course of three weeks, the ABE@UTM gives teachers the resources and training they need to teach grade 11 and 12 students genetic engineering lessons that play a growing role in today's society and shaping new career possibilities. It also imparts knowledge and skills that are in high demand in industries ranging from agriculture to medicine and more. "With the need for well-trained STEM professionals increasing, the ABE@UTM gives students valuable leadership opportunities," says Amgen Canada director Leann Sweeney.
"Thirty-five years from now, Canada will need more than 90 per cent of its workforce to have STEM backgrounds in order for us to continue to be a productive society," says Sweeney. "ABE@UTM students will be the ones making sure that science, technology, engineering, arts, and math continue to move ahead."
The ABE@UTM continues Amgen and the Amgen Foundation's long history of science education initiatives. Launched in 1989, the Amgen Biotech Experience has taught nearly 700,000 students from around the world.